With a rising number of travelers, Poland is a destination in the international tourism market. Poland's overall economy benefits from the tourism industry there. The most visited cities include Kraków, Warsaw, Wroclaw, Gdask, Pozna, Szczecin, Lublin, Toru, Zakopane, the Wieliczka Salt Mine, and Auschwitz. a concentration camp for German Nazis at Owicim. Poland's Masurian Lake District, Baltic Sea shoreline, Tatra Mountains (the highest mountain range in the Carpathians), Sudetes, and Biaowiea Forest are among the top vacation spots. Agrotourism, bicycle touring, qualified tourism, mountain hiking (trekking), climbing, business excursions, historical sites, natural monuments, and city sightseeing are just a few of Poland's top tourist attractions. Poland's economic growth presents a variety of options for starting new firms. Investors have access to tax breaks and subsidies, and inside designated economic zones (Specjalna Strefa Ekonomiczna), development incentives are provided.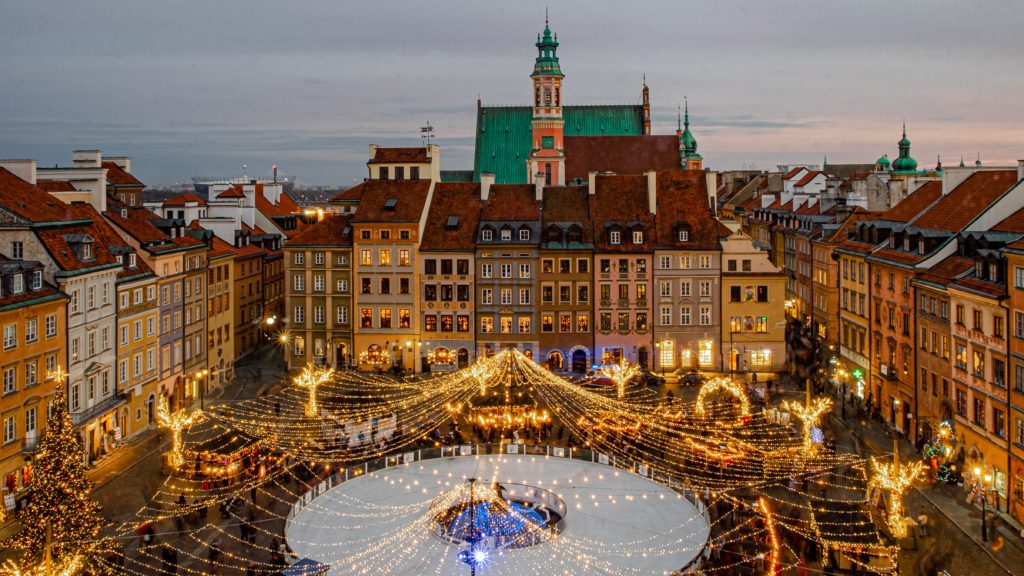 Polish business registration
It is rather simple to register at the proper town or community administrative office if you wish to start a tourism business or work for yourself. An application for entrance into the trade register is the initial stage in the registration procedure (wpis do ewidencji gospodarczej). Normally, this would cost 100 PLN. You must select one or more categories from the classification of activity in order to register a business. You must visit the national statistics agency (GUS) to apply for a regon number after receiving written confirmation of a trade registration. Without the REGON, you will be denied access to a variety of additional forms. The next step is to register with ZUS (social insurance) and visit the tax office to request a tax number (NIP). You might be eligible for financial assistance while starting your tourism firm. You must speak with the business development department (Wydzial Promocji Gospodarczej). The available programs and subsidies regularly change. After you've gotten through it all, you'll be prepared to launch the tourism company. Remember that, in general, every document needs to include a signature and a corporate stamp to validate it.
Polish business taxes
Polish income and corporation taxes are each 19%. VAT, or value-added tax, is 22%. Businesses with a turnover of less than €10.000 per year are free from paying VAT. You must file a tax declaration and pay the associated tax if your company's annual revenue is above €10.000. You may, of course, deduct your advertising costs and other expenses from your tax obligations. Due to the fact that you must submit them along with your tax return, it is crucial that you maintain all of your invoices for the applicable year. When establishing your first company in Poland, you can request a decrease in the ZUS contributions (about 300 PLN instead of at least 900 PLN) if you are an EU member and work as a sole proprietor (self-employment). Finding a trustworthy accountancy office (Biuro rachunkowe) to handle your bookkeeping and all of the administration for a set monthly fee is generally a good idea.
Operating a tourism business in Poland
Investors may think about employing individuals in Poland after the company has successfully completed the business registration process and is able to conduct economic activities. When seeking qualified candidates, business owners have a variety of options either by posting a job opening announcement on a specific website or by enlisting the assistance of a recruitment firm. People must have a work permit in order to work in Poland, and employers are responsible for ensuring that their business complies with laws governing minimum pay, leave policies, and other benefits for its employees. Due to Poland's comparatively low corporate income tax, when compared to the one that applies in other EU nations, starting a business there also has a variety of tax advantages.
Polish business protocol
Investors should have a fundamental understanding of Polish business customs before opening a tourism company there. It is advised to address managers and executives by their work title in addition to Mr. and Mrs. In Poland, ladies are referred to as Pani and males as Pan (Mr.) (Mrs). Although modest delays of up to five minutes are sometimes allowed, Poles are typically on time. The traditional business attire is formal, usually in dark colors, for both men and women. Polish workplace dress codes may allow for casual Fridays. It is advised to maintain formal clothes because first impressions matter in the professional world. Giving an odd number of flowers, making eye contact, and choosing acceptable corporate gifts are other helpful business advice for Poland. Foreign investors in Poland may need to adapt to a different pace of work and should get to know the company's hierarchical structure.