In terms of actual numbers, Luxembourg received 525,000 visitors in 2020, placing it 125th in the world. It is clear that relatively small nations consistently outperform larger nations in comparison to the total number of visitors. By comparing the number of visitors to the country's inhabitants, we can see that Luxembourg is placed 50th in the globe with 0.82 travelers per citizen. It placed sixth place in Western Europe.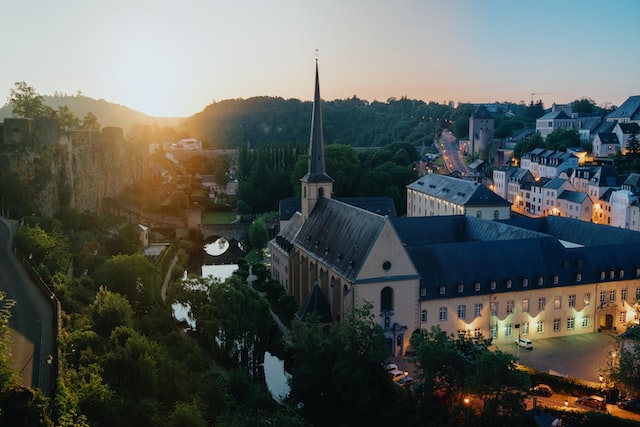 The tourist industry alone brought in about 4.45 billion US dollars for Luxembourg. This is equivalent to 5.1 % of its GDP and about 5 % of all global tourist revenues in Europe.
Starting a tourism business in the nation might generate enormous profit if all these factors are taken into consideration. And those who intend to do so can benefit from these instructions.
Formulate a plan
Formulating a corporate plan for your syndicate involves:
Create a strategy for your company
You must first create a concise corporate strategy. You must have a clear perspective of the company's future and a grasp of its direction before you can set up the corporation. The following are some crucial details to cover:
Think about your target market
Each year, the nation welcomes the greatest number of citizens from Belgium, the Netherlands, Germany, and France. You must research their nature, culture, and language to appeal to them. Recognize their travel preferences and the locations that will appeal to them the most. You may then start working on developing marketing messages to connect with them and entice them to your business.
Figure out the specifics for daily activities
It's crucial to work out the specifics of how you will conduct yourself daily.
Decide on topics like your operation schedule, the members of your staff, and the location of your office. Take into account your planned market entry strategy, as well as your capital and other needs.
Calculate your expenses
You want your business to be successful so that you may support yourself by doing what you enjoy. You must create a monetary plan if you want to know where you will stand financially.
Determine in depth what your company's expenses will be. Remember that after your business is up and functioning, you may incur startup charges, and ongoing operational costs, in addition to expenditures for supply chain members.
Organize the legal matters
Setting up your organization to trade lawfully is the next crucial step in learning how to launch a tourist venture.
Choose the structure
You must first choose a name for your business and register it. Sole proprietorships, limited liability companies (SARL), public limited companies (SA), and simplified limited liability companies (SARL-S) are a few of the several legal company formations. Choose the best option depending on your anticipated yearly revenue, whether you are working solo or with a companion, and whether you want to assume personal liability.
Create a bank account
To keep your individual and firm wealth distinct, open a special corporate bank account. You only need to provide the bank with your financial documents, personal information, and business information to establish a bank account in Luxembourg.
Request for your local licenses
You may need regional approvals or licenses to function, such as a tour company license, based on the type of business you are launching.
Improve your brand positioning
You'll learn how important it is to build a corporate reputation while learning how to launch a tourist company. It ought to connect with your client and reflect who you are.
In addition, you require a well-defined advertising plan to expand your clientele and establish your online presence. Prioritize, among other things, the following:
Create a corporate logo.
Make a blog website.
create profiles on social media
Take control of your Google Company profile.
Create accounts on review sites.
Obtain the appropriate personnel and resources
Make sure you have all you require on the field and in the background to run your firm before you start it. To conduct your trips or provide your facility, you could also need tools like cars, transmitters, bikes, and other things.
The final thing to do is to assemble an exclusive group. Pick your employees carefully since they can improve or ruin customer relations. You would have learned from your study that starting a vacation firm is not an easy task. But now that you've gone over the aforementioned principles, you're prepared to start and rise.